Children and Young People's Emotional Wellbeing during Covid-19
Healthwatch Bexley asked young people aged 11-25 years about the impact that Covid-19 has had on their emotional wellbeing with the aim of increasing awareness of support services that are available for young people.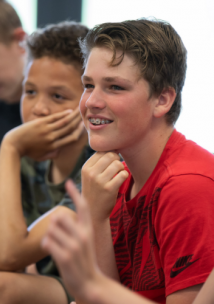 Healthwatch Bexley wanted to investigate how young people and children were managing and coping during the pandemic.  We wanted to gain an insight into how the pandemic had affected their emotional wellbeing, education and plans for the future.  We also wanted to know whether they were aware of existing wellbeing services available in the London Borough of Bexley and how widely they were used.
Our report found that many of the children and young people who completed our survey have experienced anxiety, depression, stress and loneliness during the pandemic.
We produced a support tool in the form of a  Healthwatch Bexley Young Peoples Signposting Directory detailing support organisations that are available to children and young people, should they wish to access them and also to raise awareness of what support is already in place and available to them.
If you need this report in a different format, please get in touch
0208 304 9344