The Impact of Covid 19 on Bexley Residents
Our report looks at people's experiences of health and social care during the first few months of lockdown and social distancing.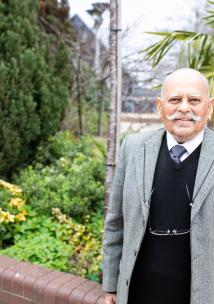 We spoke to Bexley residents during May 2020, shortly after the Government introduced lockdown and social distancing measures to stop the spread of the Coronavirus.  We listened to approximately 147 residents who commented on a variety of issues such as health and social care services, social isolation and not being able to visit loved ones in hospital. Working remotely from home, as face to face engagement was not safe, the Healthwatch  Bexley team had to quickly adapt their ways of working. We used our website, zoom, social media and connections in the community to promote an online questionnaire. We were aware of the need to use other methods to minimise the risk of digital exclusion and worked with community groups to hear about their member's experiences.
Key issues
Continued support: As lockdown eases and a new 'normal' emerges, it is vital that those who are vulnerable and still shielding will need continued support.
Social isolation: Many local residents are living in fear of Coronavirus and this is increasing social isolation, loneliness and negatively affecting the mental health and wellbeing of local residents. This is particularly apparent in vulnerable groups such as those with a learning disability, some BAME groups, the elderly and carers.
Digital exclusion: Many services are offering help and support digitally rather than 'face to face'. It is important that those who do not use or have digital access are not excluded and alternative provision is made for them going forward.
Ongoing anxiety: Some people are afraid to get help for new and ongoing health problems which may pose a long-term risk to their long-term health.
Social networks: The inability to see family and friends, has been the hardest thing for many people to adjust to, especially if loved ones are in hospital.
Read the full report
If you need this report in a different format, please get in touch
0208 304 9344