Dressing Clinic Evaluation
Our evaluation of the dressings clinic which trialed for six months at Queen Mary's hospital.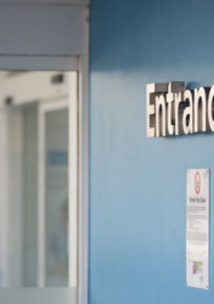 Summary
This report presents the views of a small sample of residents living in the London Borough of Bexley (LBB). Our evaluation took place from 1st December 2019 until 31st January 2020.
We gathered feedback from 32 people, based on their experience of using the dressing clinic service provided at Queen Mary's hospital (QMH).  
Despite some issues raised, the overall response was positive and residents felt the dressing clinic to be a valuable service.
The benefits of the dressings clinic is to reduce the chance of infection, to promote a faster healing time and patients only having one point of contact. It is hoped that a dedicated dressing service will reduce the flow of patients attending A and E and the Urgent Care Centres at Erith Hospital and Queen Mary's Hospital, as well as freeing up appointment  times at local GP Practices.
Key Findings
Accessibility to the dressing clinic for older people, as the clinic is only open from 6pm – 8pm during the week.  Many older people do not like using public transport at night.  They may also be frail and more prone to falls.
The clinic will only look at some post-operative dressings.
Residents who live north of the borough have to travel to Sidcup.
If you need this report in a different format, please get in touch
0208 304 9344