NHS Winter Comms Evaluation
We teamed up with the other South London Healthwatch groups to provide support to assist the NHS London region with the evaluation of the effectiveness of the Transforming Primary Care Programme's winter communications programme.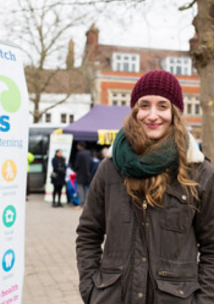 Summary
The winter communications programme was designed to help ensure people receive treatment and support at the places most appropriate to them, to ensure the NHS could meet the expected winter demand for services and to reduce pressure on A&E and urgent care services. 
NHSE wanted to find out the following regarding their primary care winter communications programme:
What has worked well in terms of what they are doing now.
What does not work – what messages are not getting to the public regarding the primary care services that are available to them locally.
What could they do differently to make their communications clearer to patients / or to ensure that patients understand where they should go.
Should they be using different channels.
Should they be using different terminology.
Key Findings
Awareness of NHS 111 and the GP Access Hubs/EPCS is higher amongst the over 65's than other age groups which generally correlates with levels of recent use of health services.
There does not appear to be a correlation between awareness of services and digital campaigns, however there does seem to be a strong correlation between leaflet drops in Southwark and Lambeth and general awareness levels of Health Help Now. 
There is a strong correlation between age and awareness as well as age and use of health services. 
Healthwatch was a popular source of information.
 Greater emphasis at existing health service provisions is the best way to raise awareness of NHS111 and other services, and help to encourage people to access the appropriate services in the future.