During the Covid-19 pandemic, evidence suggests that fewer people are stopping smoking and more ex-smokers are relapsing.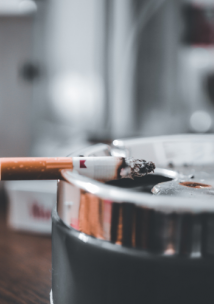 According to the London Borough of Bexley's Tobacco Control Group, the number of  Bexley residents seeking help to stop smoking decreased during the Covid-19 pandemic. Due to the reduced number of residents accessing stop smoking services Healthwatch Bexley in partnership with the Tobacco Control Group decided to conduct a snapshot survey, exploring the possible reasons why and look at residents smoking habits during the pandemic.
Do you need help to stop smoking?
SmokeFree Bexley
Bexley Stop Smoking Service is available to anyone who wants to stop smoking and who is registered with a London Borough of Bexley GP.
They offer FREE, friendly and effective practical support as well as advice on stop smoking medications that are proven to double your chance of successfully quitting.
The service offers a full range of evidence-based smoking cessation medications.
They also advise on vaping and can direct you to local Vape Shops. Vaping is an effective way of quitting but smokers must switch completely to their chosen device - and they can support you whilst you do this.
NHS Quit Smoking App
Use the NHS Quit Smoking app to help you quit smoking and start breathing easier.
The app allows you to:
 track your progress
 see how much you're saving
 get daily support
If you can make it to 28 days smoke-free, you're 5 times more likely to quit for good!