This report presents the views of Bexley residents using local audiology services. The consultation period ran from March 2019 to December 2019.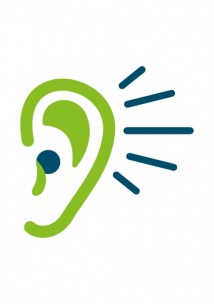 Summary
Healthwatch Bexley listened to over 130 people's comments on services provided by Queen Mary's Hospital Sidcup, Specsavers in Bexleyheath, Erith and Sidcup and Bexley Deaf Centre. We received questionnaire responses from residents aged from 56 years upwards. We visited groups and locations throughout the London Borough of Bexley, visiting some several times. We also listened to local residents through face to face discussions.
Key Findings
Perception of need was a barrier preventing some residents from accessing services.
Patients were not sure if their hearing loss was flagged on their GP records so that reasonable adjustments could be made.
Over 30% of people with hearing loss felt isolated.
Respondents were generally happy with audiology services but only half were happy with their hearing aids.
Many patients had little knowledge or awareness of hearing loops and their benefit.
If you need this report in a different format, please get in touch
0208 304 9344