Healthy Start Consultation
We were asked by the London Borough of Bexley to explore the uptake of the Healthy Start scheme across the borough.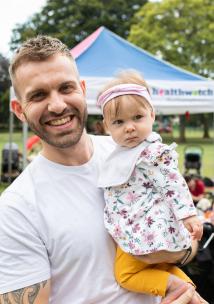 Summary
The Healthy Start scheme provides vouchers for eligible families to purchase fruit, vegetables and milk to help kick start healthy eating habits.  Currently in Bexley £150,000 a year is not claimed under the scheme and therefore our aim was to boost the uptake of the scheme and increase the profile and awareness of Healthy Start across the borough.
Key findings
 Lack of knowledge for parents around the Healthy Start voucher scheme.
 The scheme is not consistently publicised and advertised sufficiently at key venues.
 Some health and early years professional were not fully aware of the qualifying  criteria.
Application forms are not being signed on a timely basis by health professionals.
As a result we have recommended there needs to be a continued local marketing campaign by the London Borough of Bexley to ensure the profile and importance of Health Start.
All those involved in supporting parents could receive regular informal updates and reminders from London Borough of Bexley to promote Healthy Start and advise parents on how to take advantage of the benefits.
If you need this report in a different format, please get in touch
0208 304 9344.