Review of General Practice online complaints information - Bexley
A lack of awareness of how to make a complaint is a common concern across the Bexley Borough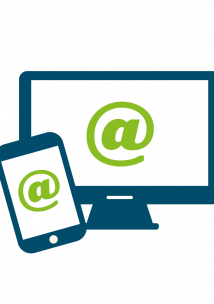 Summary
Not knowing how to make a complaint or where to find the information was identified as a key concern in Healthwatch Bexley's 'Comparative report of access to GP within London Borough of Bexley'.
Making a complaint can be tough, particularly for those who are unwell, have been bereaved or are feeling vulnerable. Being able to make a complaint about your experience at your GP, that is dealt with appropriately and professionally is an important right for all patients. Effective complaints systems help the people who use them feel confident in the system and make GP practices aware of specific issues within their practice whilst encouraging improvement across different areas of the service.  Mostly, NHS care and treatment goes well but sometimes things go wrong and being able to complain about a poor service forms part of the NHS Constitution (NHS, 2015) which state that: 
"You (patient) have the right to have any complaint you make about the NHS services acknowledged within three working days and to have it properly investigated."
"You (patient) have the right to discuss the manner in which the complaint is to be handled and to know the period within which the investigation is likely to be completed and the response sent."
Patients increasingly use online sources to find information about GPs such as opening hours, how to make an appointment and services available. Patients may also prefer the confidentiality of finding information about complaints online rather than in person. Ensuring clear and easily accessible information about complaints is available to patients is an important part of patient care. Having this information online further ensures patients can access this information at a time convenient to them and without having to phone the surgery or make an extra visit to the practice.  
We undertook this review to establish to what extent GPs in Bexley offer clear and consistent advice of their complaints procedure. This enables us to highlight the GP practices who demonstrate good practice as well as identifying GP practices where there is room for improvement.  
 
Key Findings
The majority of practices (89%) have a complaints section on their website.
However, only 1/3 of practices offered a well explained complaints procedure for their patients with 1/4 stating a resolution time frame for dealing with complaints. 
Escalation of complaints were mentioned by less than 1 in 4 practices (23%).   
24 out of 27 practices have a complaints section on their website.
8 practices provide clear and comprehensive information about the complaints procedure.
23 out of 27 practices advised patients to contact the practice manager/business manager or liaison manager when making a complaint.
1 practice has no online information on how to make a complaint about their service.
3 practices offer advice on how to access support for making a complaint (Advocacy for all).
1 practice offers information on external organisations where patients can raise concerns about a service, including Healthwatch Bexley and the Care Quality Commission (CQC).
14 practices offer information of how to escalate a complaint (7 mention Ombudsman, 8 mention NHS England and 4 mention National Commissioning Board).
7 practices offer advice on resolution time frames for complaints.
If you need this report in a different format, please get in touch:
0208 304 9344