Blood tests during Covid-19
Blood tests are currently by appointment only due to the Covid-19 pandemic and social distancing measures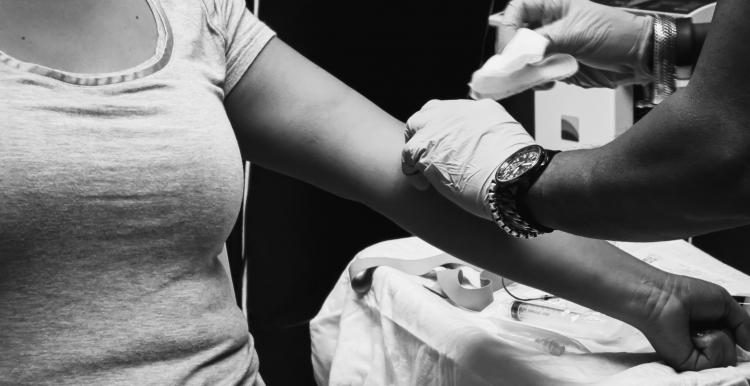 Updated 29th October 2021
Lewisham and Greenwich Trust has rolled out a brand-new online booking platform for blood tests, with a whole host of features that will give patients unprecedented control of their appointments and will remove the problem of long waiting times to secure a slot.
The system, powered by Swiftqueue, went live online on Monday 18 October, and allows patients to book a test online at over a dozen sites across the three boroughs of Greenwich, Lewisham and Bexley.
Next available appointments at each clinic are clearly displayed on the landing page, and the system also allows for easy rescheduling, cancellation and collation of family members' appointments.
A hotline will also be maintained for those residents who can't book online or would prefer to book over the phone. The phone number for this service is 020 8333 3217, and lines open 8am to 4pm, Monday to Friday.
If you do experience problems calling the" Blood Test Call Centre"  or using the online booking system then please contact us or the Patient Advice and Liaison Service (PALs).
"This year to date has been a difficult one for blood testing in the NHS, with Covid-related backlogs on top of the national shortage of blood vials creating delays for patients that we know have been incredibly frustrating. The Swiftqueue system is therefore a massive development for us, allowing our phlebotomists and support staff to devote more of their attention to the thing that matters – providing high-quality and timely care to our community."
Darent Valley Blood Tests
Blood tests at Darent Valley Hospital must be booked – they no longer offer a walk in service. The bookable service is ONLY for requests made by a Darent Valley Hospital consultant, clinician or department.
To book an adult blood test appointment (12 years and over), telephone: 01322 425391 - Monday to Friday – 08.30 – 17.00 or use the online booking request form HERE.

To book a children's (1 years old and under) blood test appointment telephone: 01322 428232 Monday to Friday 12.30 - 14.00
Blood tests for children under 12 years of age at are at the Children's Resource Centre, Darent Valley Hospital.
Blood Test Appointment Request Form