The Our Healthier South East London Integrated Care System (ICS) vaccine facts resource aims to provide people from diverse communities with the right information to feel confident to take up the Covid vaccine.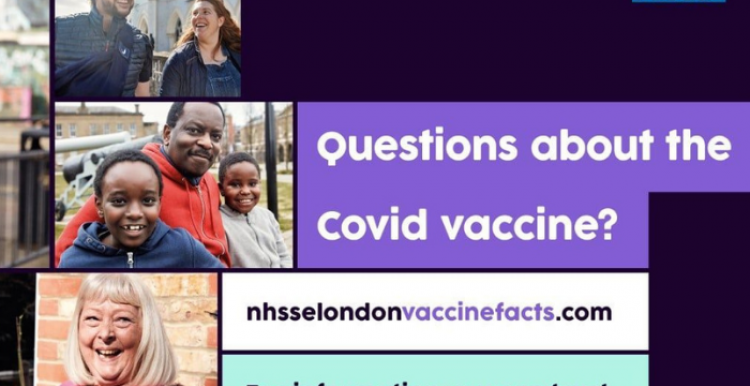 Health and care partners from across south east London have worked together to launch a COVID vaccine information resource – Vaccine Facts. The website has been developed in response to research with local people who said they wanted more information about the vaccine and its safety and efficacy.
The Vaccine Facts website provides information and stories to support people's decision making around the vaccine, including answers to common questions they have, such as: what is in a vaccine and how were the vaccines made so quickly? The Vaccine Facts information resource has been researched and developed with people from south east London, and scientific and medical information has been approved by local clinicians and public health professionals. It provides comprehensive, easy to understand content with videos and text, and has case studies of local people who explain why they decided to have the vaccine and why it is so important.