The 'road map' out of lockdown - what to expect
On Tuesday 22 February, the Prime Minister set the 'roadmap' out of lockdown. And from 8 March people will see restrictions start to lift as part of a four step plan.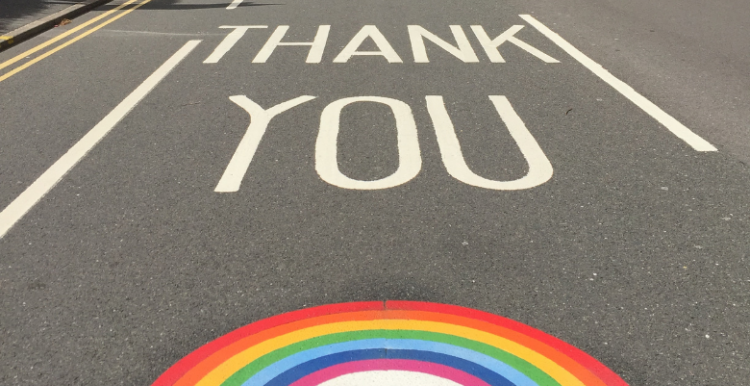 There will be a minimum of five weeks between each step so that the scientists and the government can make sure that it is safe to move to the next step. 
 The decision will be based on four tests:
the vaccine roll out continues successfully
evidence shows vaccines are working to reduce hospital admissions and deaths from Covid-19 in vaccinated people
there is not a surge in Covid cases which would put too much pressure on the NHS;
the risks are not changed because of new variants of concern. 
The four steps
Step 1 from 8 March 
Children and students return to face-to-face education in schools and colleges. And students at English universities on practical courses can also return 
The government will introduce twice-weekly rapid testing for secondary and college pupils - in addition to regular testing for all teachers .
You can leave home for recreation and exercise outdoors with your household or support bubble, or with one person from outside your household.
Care home residents will also be allowed one regular visitor.
From 29 March
Up to six people or two households can gather outdoors - including in private gardens.
Outdoor sports facilities such as tennis and basketball courts, and open-air swimming pools, will also be allowed to reopen.
Step 2 will be no earlier than 12 April 
Non-essential retail and personal care premises such as hairdressers can re-open, as can public buildings, including libraries and community centres.
Indoor leisure facilities such as gyms will reopen, as will most outdoor attractions and settings. 
Funerals can continue with up to 30 mourners, the number of people able to attend weddings, receptions and commemorative events such as wakes will rise to 15.
People should continue to keep their distance from anyone not in their household or support bubble.
Step 3 will be no earlier than 17 May
Most legal restrictions on meeting others outdoors will be lifted - although gatherings of over 30 people will remain illegal.
Indoors, the Rule of 6 or 2 households will apply - the government will keep this under review whether it is safe to increase this.
The government will update the advice on social distancing between friends and family, including hugging.
Step 4 will be no earlier than 21 June 
By Step 4 which will take place no earlier than 21 June, the government hopes to be in a position to remove all legal limits on social contact.