"I really need to see a dentist but none are taking on new NHS patients!"
Getting to see a dentist, both for routine and emergency treatment, is a real problem in the London Borough of Bexley right now.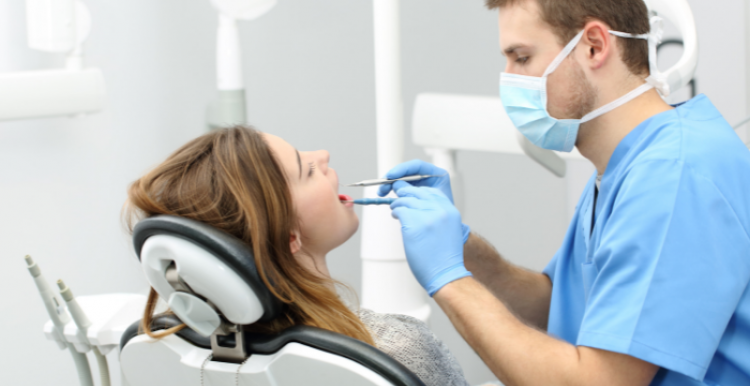 We are hearing from many residents that getting an appointment to see an NHS dentist is practically impossible. As a result of COVID, dentists are not able to see as many patients as normal due to additional cleaning and sanitation requirements. They are having to prioritise urgent and emergency dental work, leaving many people to suffer. Routine check-ups are gradually starting up again, but waiting lists are still long. 
We've put together some information that we hope will help you find an appointment and get the dental treatment you need.  
Are there any dentists in the London Borough of Bexley accepting NHS patients?
Unfortunately, we have no way of knowing which dentists are accepting NHS patients. They are all responsible for their own lists.
You can find a list of dental practices in the London Borough of Bexley and surrounding areas on the NHS England website. Try calling around each one and asking if they are able to get you an appointment.
You can try Dental Choices website, whereby you enter your postcode and it will tell you the last time certain practices took on NHS patients.
If, after contacting several dental practices you still cannot find a dentist who will see you, contact:
NHS England's Customer Contact Centre
0300 311 2233
If NHS England is still unable to help you find a dentist and you want to make a complaint about this, contact them on:
0300 311 2233
NHS England commissions dental services in England and is required to meet the needs of their local population for both urgent and routine dental care.
If you're not satisfied with NHS England's response, you can take your complaint to the Parliamentary and Health Service Ombudsman.
I'm in pain and still can't get a dentist appointment. What am I supposed to do? 
A few practices sometimes have emergency slots available, but you need to call them early - usually around 8am. They always fill up fast. 
If you are in pain, have swelling or bleeding that is affecting your eating and ability to sleep then please call NHS 111 who will triage your symptoms and book you an emergency appointment if needed. You may need to ask them to email the dental practice. Some of the call handlers know to do this but not all of them. Some dentists will not take the referral unless they hear from 111.
For further information regarding emergency treatment and dental costs you can visit the NHS website.
What are Healthwatch England doing about the NHS dentistry crisis?
In June 2020 Healthwatch saw a 450% increase in negative experiences about access to dentistry across England. So, when the COVID-19 pandemic surfaced, Healthwatch knew we had to act quickly.
With public feedback Healthwatch were able to help move dentistry up the agenda over the last year and outline how thousands of people have struggled to access or afford NHS dental care. Our findings helped encourage MPs across the country to raise the issue in Parliament.
Our findings informed MPs across the country to raise the issue in Parliament. This contributed to Minister Jo Churchill committing to draw up reform plans by April 2022. In the meantime, NHS England and Department of Health and Social Care wrote to all dentists to update information about the care available on the NHS website, following one of our recommendations.
And we haven't stopped there. We are determined to keep this issue front and centre of decision makers' minds. Which is why we've made sure the issue has been raised repeatedly through an array of parliamentary interventions and media headlines.
We will continue to fight for access for NHS dentistry for everyone.
Change takes time to happen but with your help we will continue shining a light on the issues that matter to you.