Face coverings: what you need to know
Later this week, new rules are coming into force in England making it compulsory to wear a face covering in shops and supermarkets.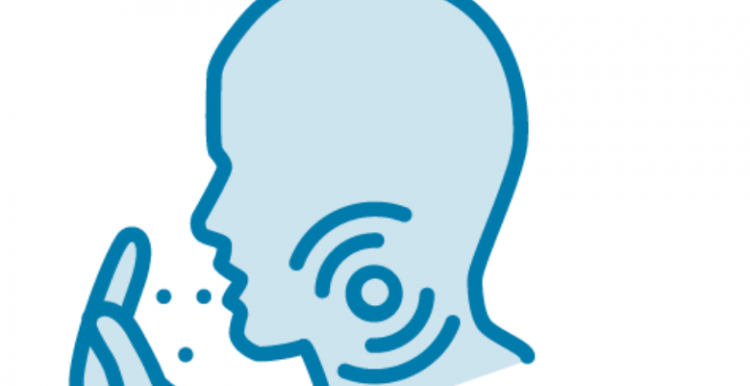 Updated 24 September 2020
Face coverings are needed in NHS settings, including hospitals and primary or community care settings, such as GP surgeries. They are also advised to be worn in care homes.
Users of public transport must wear face coverings. They are also required in taxis and private hire vehicles. They are also mandatory when visiting shops and many public indoor spaces and now in hospitality venues such as bars, pubs and restaurants.
You should also wear face coverings in enclosed public spaces where social distancing is not possible and where you are more likely to come into contact with people you do not normally meet.
The changes began in July and more settings and public spaces have been added during August and September.
Face coverings are needed in these settings:
public transport (aeroplanes, trains, trams and buses)
taxis and private hire vehicles (PHVs)
transport hubs (airports, rail and tram stations and terminals, maritime ports and terminals, bus and coach stations and terminals)
shops and supermarkets (places which offer goods or services for retail sale or hire)
shopping centres (malls and indoor markets)
auction houses
premises providing hospitality (bars, pubs, restaurants, cafes), except when seated at a table to eat or drink (see exemptions)
post offices, banks, building societies, high-street solicitors and accountants, credit unions, short-term loan providers, savings clubs and money service businesses
premises providing personal care and beauty treatments (hair salons, barbers, nail salons, massage centres, tattoo and piercing parlours)
premises providing veterinary services
visitor attractions and entertainment venues (museums, galleries, cinemas, theatres, concert halls, cultural and heritage sites, aquariums, indoor zoos and visitor farms, bingo halls, amusement arcades, adventure activity centres, indoor sports stadiums, funfairs, theme parks, casinos, skating rinks, bowling alleys, indoor play areas including soft-play areas)
libraries and public reading rooms
places of worship
funeral service providers (funeral homes, crematoria and burial ground chapels)
community centres, youth centres and social clubs
exhibition halls and conference centres
public areas in hotels and hostels
storage and distribution facilities
For up to date details visit the Government website here Gov.UK
Health Secretary Matt Hancock told BBC Breakfast that face coverings helped prevent spread during short interactions with strangers.  But that social distancing and hand washing were more effective for contact with people over long periods of time.
What is a face covering?
Something which safely covers the nose and mouth. You can buy reusable or single-use face coverings. You may also use a scarf, bandana, religious garment or hand-made cloth covering but these must securely fit around the side of your face.
Why wear one?
They protect others – not the wearer – against the spread of the infection because they cover the nose and mouth. Coronavirus (Covid-19) can spread predominantly by droplets from coughs, sneezes and speaking.
The Government says that when used correctly, wearing a face covering may reduce the spread of coronavirus droplets in certain circumstances.
If you don't …
Under the new rules, people who do not wear a face covering in shops or on public transport face a fine of up to £100 – although it is cut to £50 if you pay within 14 days.
Shops can refuse entry to people without face coverings and can call the police if people refuse to comply. The police have enforcement powers and can issue a fine.
On public transport, people can be refused travel and fined the same amount.
Who's exempt?
Some people are exempt from wearing a face covering – perhaps for health reasons. And everyone is encouraged to be mindful of those less able to wear them.
These include:
Young people under 11
People travelling with/accompanying someone who lip reads
Anyone who suffers severe distress when they put it on
Someone with a disability where they're unable to put it on
Worried about being challenged? 
Print out and carry one of these cards from Keep Safe UK or save it as a photo on your phone.
For a London Transport Exemption Card click here.
Wear it well
It should safely cover your nose and mouth and go under your chin.
Avoid touching your eyes, nose, or mouth at all times
Store used face coverings in a plastic bag until you have an opportunity to wash them
Wash a face covering regularly
Glasses steaming up?  Try putting the top of your mask/covering behind your frames. Or tape it down across the bridge of your nose and across your cheeks..
Treat your face covering like underwear!
Infectious diseases expert Dr Daniel Griffin from Columbia University in the USA says to think of a mask as underwear: and wash it after each use. 
Your face covering is personal -- don't borrow or lend it to others.
Wear it out of respect for others.
DIY
You can easily make your own – with designs ranging from a basic no-sew made from an old T shirt and a couple of hairbands.
Some people are adding filters made from vacuum bags, coffee filters and sanitary liners.  
Read more Government advice on making masks
And finally …
Even with a face covering on, you still need to:
Wash your hands regularly
Cover coughs and sneezes
Keep your distance from other people